How to drive traffic to website free 2019
You've been working hard on your blog, now your site is completed. However once it is up and running, the next big challenge you have is to drive traffic to website. But don't worry, I'll show you some simple methods to drive traffic to website. In this article, we will share some of the easiest tips to increase blog traffic free 2019 method like an expert marketer.
You don't need to be a marketing guru to promote your blog. You can easily increase your blog traffic to get more visitors by using some proven best practices.
Content strategy to drive traffic to website
If you want to drive traffic to website, the best thing you can do is quite simply create better content. You've probably heard this before – the term "content is king" is thrown around more than a funnel at a frat party. But creating "better content" isn't just about quality. It also means being more strategic with your content marketing efforts.
The most successful content is the kind that meets a specific need. Think about your audience and what they love. Content these days almost always falls into one of two categories: cool and funny or useful and educational. Choose either and you're probably off to a good start.
If you need ideas, check out Quora and see what questions are being asked that relate to your industry subject. Also try using Buzzsumo to see what others have written about in your field, then make something even better. Or use one of these eight handy blog topic generators.
When it comes to content style, shoot for shocking statistics, beautiful infographics, and rich storytelling via video. Create stuff people want to link to and share to increase your blog traffic free.
Create Evergreen Content For Your Blog
Try to make sure that most of your content is evergreen. Evergreen content is the kind of content that can live forever on the web and that time won't make irrelevant. For example, a post about this year's Oscar nominations will become useless in a few months time. A post about the greatest movie classics will continue to be relevant over the years, making it evergreen.
Crafting Kickass Headlines
When users find your content in search results or RSS feeds, the first thing they see is your article headline. It is suggested that your headline is more important than your actual post! If you have a great content piece hiding behind a shabby headline, it'll die a quick death. Appearances are everything, and just as you wouldn't show up to a wedding wearing your stay-home-sick clothes, you can't rely on lackluster headlines to promote your blog posts.
Don't be afraid to experiment with different headlines. Share your post multiple times with different headlines and see which style works best.
Tips: Use power words to trigger emotional responses. They tell users why the article is valuable or what they will get from clicking on the headline.
Check out these headlines that went viral and what you can learn from them.
Create a Newsletter To Showcase Your Best Blog Posts
Promotion needs to be a big part of your content strategy, so that your hard earned blog posts drive that traffic you so desperately desire!
One quick and easy way to start driving more traffic to your blog is to start collecting emails for a blog newsletter. Once you've captured those contacts, you can send them weekly or monthly emails featuring your best posts, bringing already familiar visitors right back to your website. Since these users are already comfortable with your blog, chances are they might explore a bit more on their next visit. Who knows what they'll find?
If you really want to drive big time traffic to your blog, keywords and SEO have to be a part of your strategy. Keyword research is a technique used by content creators and SEO experts. It helps you discover specific words and sentences that users type in Google and other search engines to find the content they are looking for. You get targeted traffic from Google, and users find the information and answers they're searching the web for.
By doing proper keyword research, you will unlock the following benefits:
Discover actual search terms people are looking for
Find unique content ideas for popular search terms
Learn from your competitors and beat them with better content
Create a series of pillar-articles to increase your blog traffic free
Tips: All you would have to do is enter a keyword, a competitors blog/website URL, or your own URL to find out more keyword ideas.
With more sites and advertisers online than ever before, all competing for the most popular keywords, how do you stand a chance of competing? Long-tail keywords of course!
Use Long-Tail keywords to drive traffic to website free
Long-tail keywords are search phrases composed of 3+ keywords. They're easier to target long-tail keywords (and cheaper when it comes to PPC) because there is less competition for these phrases. Targeting long-tail keywords is really your only chance of getting a top SERP spot in Google.
Long tails are cool. They're also fire types.
For example, maybe you'd love to rank high in Google for "health food" because your business is a health food store. Well fat (or slim) chance of that happening – "health food" is a pretty competitive term. However, if you focus instead on "health food meal plans" or "health food on a budget," your chance of ranking for those longer keyword phrases is tremendously higher.
How do you brainstorm these awesome long-tail keywords? Start with Google. Begin typing in a phrase and see what Google's auto-complete suggestions are. Make note of the "eureka!" suggestions.
Next, put a few of those terms into Google and scratch down some Google's related search suggestions (you'll find them towards the bottom of the page).

Next, take all the long-tail phrases you've come up with and put them into the Google Keyword Planner.
See which phrases drive the most traffic (also take a look at other keyword phrases Google suggests) and siphon out the ones with high search volume and low competition. Those are your gold nugget long-tails! Try to create content targeted around those keywords.
Check out this article on how to find long tail keywords for higher conversion rate.
SEO WordPress Plugins
There are some great wordpress plugins designed to help bloggers with SEO. They make it easy to set up your URL slugs correctly, help you craft perfect meta descriptions, setup sitemaps, and aid you in navigating other SEO technical bits that may not come naturally to bloggers.
Check out my guide to use: Yoast SEO for high ranking in google
Find Your Flock: Hunt Down Your Audience's Nest
When it comes to promoting your blog, it's essential that you're strategic about where you spend your time. While it's nice to establish your presence across a range of social networks, you'll quickly burn out trying to excel with every social site.
Dip your feet and see which social networks work best for you. Is your blog heavy on the visuals? You'll probably want to set your sights on LinkedIn. Is your blog catered more towards nerd culture? Find the right subreddits and you could strike it big.
If you're looking for seagulls, you go to the seashore. To drive blog traffic, you need to go to where your flock hangs out. Know where to find your bird of a feather. Understanding your audience is also key for building strong referral links from relevant websites.
Use Google Analytics to see which websites are driving the most referral traffic. Find the forums and sites your target audience visits, and get active. Engage in discussion and post links or blog comments when appropriate. This is big – you can't come off as spammy. You need to be seen as a valuable member of the community who is sharing something of merit. If someone mentions needing advice about scheduling healthy meal plans for each week, go ahead and point them to your resource! If they're discussing their struggles in mastering the fine art of clowning, you can probably move along.
Want More Blog Traffic? Just Ask.
Sometimes getting what you want can be a simple as asking for it. A study by Social Bakers found that users who asked their followers to "RT" their posts on Twitter received 73.48 average retweets per tweet. Those who didn't ask for retweets received just 2.09 retweets.
If you want people to share your content, ask them to!
This goes for just about all call-to-actions. While your intentions may seem obvious to you, reiterating the course of action for visitors greatly increases the likelihood that they'll follow through.
Optimize speed
Your visitors aren't going to wait around for your blog to load. If your page isn't coming up fast enough, they'll hit the back button and move on to the next Google listing (ie your competitor) before you can flip a flapjack.
Need to check your site speed? No problem! Google's Page Speed Insights tool will give you your speed score, as well as tips on what you can do to give your site the kick in the pants it might need.
In the same vein, modern users spend nearly 3 hours a day on their tablets or mobile phones. Going mobile is a no-brainer for bloggers. If you don't think your current blog is up to snuff, consider checking out one of these fine WordPress plugins that help create a version of your blog that is optimized for mobile devices.
Make Internal Linking a Routine Task
Now that you have started creating good content, it is important to link to your articles from your existing blog posts. This is called internal linking, and it plays a huge role in SEO.
Here is why internal linking is so important:
Internal links help Google understand the context and relationship between different articles on your website. It then uses this information as ranking signals.
Internal links, when placed strategically and in context, can help you increase page views and reduce bounce rate.
It is harder to ask third-party websites to link to your articles. It is way easier to create links on your own site.
We recommend making it a habit to link to your older articles from your new articles.
Because internal links play such an important role in SEO, we have even made it part of our pre-publish checklist for our writers.
Add media to attracts readers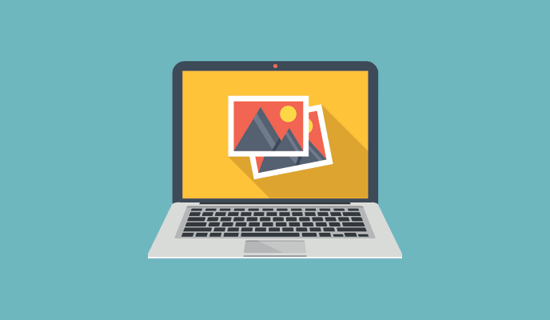 In step 5, we mentioned that adding images and charts to your articles makes it more readable. Since visual elements are so important, we believe they deserved their own spot on this list.
As human beings, our brain prefers visual elements. We love colors and objects because aesthetics trigger emotional responses in our brains. This makes us more engaged and immersed in our surroundings.
People love looking at infographics because they make information engaging and easy to consume. Images in your blog posts grab user's attention and help them focus on not just the visual element but also the text around it.
Start Your Email List to Increase blog traffic free
Most beginners spend too much of their time bringing new users to their website. However, more than 70% of users leaving your website will never return. The trick to growing your blog traffic is NOT to just get new visitors, but you also need to keep existing visitors coming back. You do that by asking them to subscribe to your blog.
Users can subscribe to your website's social media profiles. However, most social networks limit your reach, and your users can only see some of your content. The best thing about your email list is that you own it. No one can limit your reach, and you get direct access to your user's inboxes.
Email marketing is the most cost-efficient and highly effective marketing tool at your disposal. Once you have an email list, you can send regular email newsletters to bring more visitors to your blog.
Utilize Other Social Networks
There are so many social media websites out there, but most of us spend all of our time on a few top platforms like Facebook and Twitter.
Obviously, you want to focus on them to drive more traffic to your blog.
However, depending on your blog's topics you may have more success on other social platforms that are less crowded.
For example, if your blog is about building businesses, then you may find more engaged users on LinkedIn.
If you run a lifestyle or fashion blog, then Instagram may be the platform you should focus on.
You can always spend time on Quora to answer user questions which build backlinks and help increase blog traffic.
We recommend that you try spending more time on social networks other than the big two. You may find a more passionate audience and a bigger following there.
There are Facebook groups for every niche out there. You also have Google+ communities, LinkedIn groups, Quora and Reddit.
Always follow the rules the owner sets. Always.
Do NOT post any of your own content until you've built a strong relationship with the community. This could take a few days, or a few weeks, depending on how big and active the group is. I recommend posting at least 10-20 times with helpful comments before you drop a link.
Share relevant and useful stuff. Just like we discussed in the last section, share your peers and the industry influencers stuff in the group and tag them.
Track Your Website's Keyword Rankings
After you have started creating content and promoting it, you need to track how well each piece content is performing. Furthermore, which keywords is it ranking for.
You can do this with a tool called, Google Search Console. It is a free tool provided by Google that helps you see how your website is doing in Google Search. But Google Search Console will not tell you who is ranking higher than you and why. For that, you'll need tools SEMRush and Ahrefs. Using either of these tools, you can get detailed insights into your competitors, their top keywords, and what you need to do to outrank them.
Track Your Website Traffic and User Engagement
Now that you have started getting some traffic, you need to know where your users are coming from, and what they do when they are on your website. Without this data, you cannot evaluate your strategy or plan your next moves.
This is where Google Analytics comes in.
It tracks your website visitors and helps you see traffic reports, engagement, and other user activity on your website. For instructions, see our step by step tutorial on how to install Google Analytics in WordPress.
The biggest advantage of using Google Analytics is that you can see what your users are doing when they visit your website.
Check out this article if you want to make money from your blog